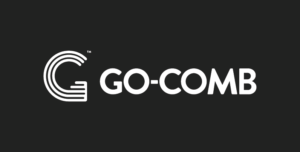 The Go-Comb is the most convenient haircare accessory we have seen to date. This on the go comb was designed and built to fit into any wallet and in a Cute Tomboys case, our back pocket. It has a sleek and lightweight design suitable for everyone. Below are the key features you can expect to receive with your handy new little fav!
Construction: All Go-Combs are made of a coated stainless steel for a resiliency no other comb can compete
 Design: So many sophi styles we'd rather you look for yourself … don't want to spoil the fun!
features:
Smooth edges for a gentle comb-through
Variable comb widths – wide tooth, fine tooth, beard combs
Mirror for a quick touch-up or no straggler left behind
Personalization for yourself or that special someone!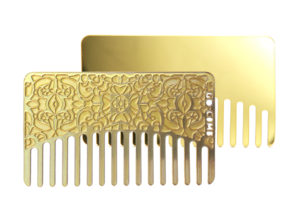 As if that didn't sound interesing enough, there's a bonus! Summer is almost here and the idea of a "cold one" poolside is as likely as a visit to the gym for our best beach body. With that said, there are two styles that offer a convenient bottle opener for a multi-purpose functional design allowing us to not only keep our hair on point, but ensure we're properly hydrated while looking fly!
The Go-Comb has been featured in Vogue Magazine, Bazaar, Men's Journal, Us Weekly, New Beauty, The Knot and many more!
Click here to get your very own Go-Comb!
All words and creative direction my own.