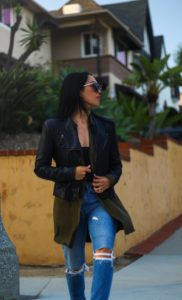 I have always been a stong believer in the importance of nurturing your mind body and spirit. I think that goes without saying it's also why I decided to become a licensed esthetician. Not to mention both my son and my daughter having chose similiar fields with one a licensed MT and the other in college with the goal in becoming a registered nurse.
When I was about 12-13 years of age I remember the joy I received in watching my mother get ready noticing how routine she was with what started with her skincare followed by her cosmetics. She favored Lancome with a dose of Chanel and up until this day, hasn't parted from some of those staples that left an imprint on how it cultivated my very own routine.
Whenever she was away, it was certain I would play with the countless number of luxurious goodies at my disposal. Becoming quite fond of what I saw it did for her, I began to apply those very conventional practices to my own life. Before I share with you the secrets I strongly believe keep visible signs of age at bay, I must first tell you that at 60 years of age today, my mother continues to exude both beauty and confidence.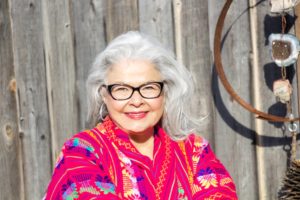 Now when I first attempted to write this article, I was exactly 1 week away from my 40th birthday and thought to myself, if I write it now it wouldn't be accurate. I later figured it was probably best I give myself about 6-7 months to embrace this pivotal age so that I can offer a true testament to my readers. So here we are, exactly 6 1/2 months in and more excited today than I was previously to share with you, what flat out works!
TAP TAP TAP
 Your skin is precious. I can't stress enough how this sometimes isn't easy to remember but it's benefits are sensational! I believe it  improves the elasticity of the skin by way of blood cell circulation. This method instantly improves the skins radiance, energizes and refreshes your appearance and also provides a flawless controlled coverage when applying foundation. So tap away!
NAILS
 This goes without saying that fresh nail color always has your hands looking tasteful and chic. As I have gotten older, being playful with my color selection is "here and there" I mean I still LOVE to have fun! but a nail laquer that is ALWAYS sure to work would be something along the lines of OPI's bubble bath or Essie's ballet slipper
WHITE TEETH
 A regular teeth whitening regimen is sure to hide any signs of age as inbetween dental visits, we can sometimes develop a shadow  that resides inbetween teeth causing us to appear older than we actually are.
WARM HAND TOWEL
 No joke, this was not actually picked up from my mother but rather from that of the Kardashians mama Kris Jenner when watching an episode years ago! I have since done this and is a favored routine habit I will never let go. Not only is it relaxing but it provides a daily exfoliation helping introduce product into the skin and promote blood circulation throughout the face. Target retails a bundle of white (preferred) hand towels for about $5.99 that are a personal favorite of mine. The material is not too thick.
HYDRATED SKIN
It's important to know your "skin type" I am a dry skin and in speaking with many women my age over the years, I have found that a dryer skin is what we prodominitely tend to experience as we get older. With that said, hydration (aka: moisturizer) is extremely important. In fact, facial oil is where it's truly at! Strengthen your skins lipid barrier by blocking external influences that cause damage. Remember, the more hydrated your skin, the less visible those unruly signs of age tend to appear. And for those of you with oily skin or acneic prone skin, moisture is still a determining factor. Oil needs oil otherwise your skin will make up for what it lacks
EXFOLIATION
 You have never and I mean never seen your best skin if this step has not been incorporated into your regimen as of yet. Therefore the good news for those of you who havent is you will most likely see an instant improvement when doing this because of its benefits and for those of you who have, know that this step is crucial in visible results because it not only sloughs off dead skin cells that will otherwise leave our appearance dull, it also helps in preventing breakouts and is a sure way to introduce preventative products into the skin as well as brighten our complexion.
PREVENT
This step should be considered as early as 20 years of age depending on your genetic history. A vitamin C, ferulic acid, retinol and hydroquinone are going to be the active or otherwise inactive ingredients you want to look for depending on your concern. As for me, I use all four ingredients the first two for day and the other two at night. retinol is used around my eye area treating crows feet and on my forehead treating elasticity and future wrinkles meanwhile the hydroquinone at a 2% over counter is treating my hyperpigmentation otherwise known as "dark spots".
PROTECT
 Being that we just discussed what preventing can do, there would be absolutely no point in doing so if not for this step to help you acheive maximum results. Shielding your skin from harmful UVA/UVB rays is the very best thing you can do for your skin. If there is one sure way to appear older than we'd prefer, it's sun damage. This is the most common concern professionals hear day in and day out. With that said, a broad spectrum 30 is recommended at a minimum with a 50 being most desirable. My favored by a landslide is La-Roche Posays Anthelios AOX daily Antioxidant serum with Suncreen Reason being, it provides me with a daily vit C serum amongst a broad spectrum 50 in protection. A 2 in 1 my friends … nothing like it! Can be used as a moisturizer alone or underneath a favored moisturizer.
SPIRULINA
 I began researching better more natural ways to improve my health when I turned 35 years of age. It was then that I began to noticeably see and feel my very first signs of age. Being I felt I had a grip on the external, it was the internal that had me wanting a sure way to continue to feel strong, vivacious, sharp and all that good stuff! What I found was spirulina. Otherwise known as the ULTIMATE SUPERFOOD. Spirulina is a blue-green algae (It's not that bad I promise) and has more benefits than I have room to write it's ridiculous. Nonetheless, it did not get its "aka" for no reason. Click here to see the laundry list of benefits it provides in improving your everyday health and wellness.
FEET
 I don't tell many this but I am literally OCD when it comes to my feet. I believe that our feet say as much about us as does everything else. My secret in keeping my feet healthy, soft and free of any bacterial infections such as fungus is castor oil. I had written about this holy grail healing oil once before and I will say it again, it, just like spirulina (well, not quite like spirulina) has a TON of benefits but the most noteable are that it is anti-bacterial, anti-fungal and anti-viral. Read here for my previous post explaining the benefits further.
NECK
Our neck gets overlooked like nobodys business yet this is an area that when at first glance, you can tell someones age. I have made a conscious effort to pay close attention to my neck ensuring that I include treating this area with both a day cream and a night cream. The biggest tip here is to massage "upwards" ensuring your product of choice absorbs properly and effectively.
DECOLLETE
Surprisingly a lot of women I meet do not know what I mean when I say this and for those of you that agree, I will share. Your decollete is the general area in which your collar bone is found. It is an area that truly details our femininity. This is probably my favorite part of my body and choose to expose it every chance I get! With that said, ensuring your decollete is properly hydrated and in my case a favored combination would be that of a lotion and body oil will have you and your decollete highlighted in all key areas.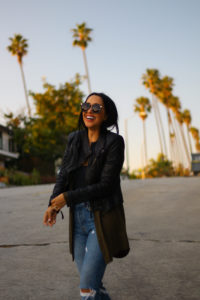 SMILE
 Some would say smiling too much will cause you to age sooner than later but the heck with it on this one! I have received more compliments while smiling than "just because". The more you smile, the happier your soul and of course, those around you. Depression effects more than 15 million Americans a year. Smiles are infectious and by the looks of those statistics, our brothers and sisters need us.
LAUGHTER
 I have saved the best for last. Laughter probably has to be the most contagious of all emotional experiences. Whether it me or someone else, there is no greater feeling I feel than when I am laughing. When we laugh, the body releases chemicals called endorphins and those endorphins instantly connect with the brain triggering the most positive response that is unlike any other. In doing so, I believe you save yourself years off your lifes expectancy.
There you have it! If you have any questions or comments please feel free to leave them below, ciao!
All words and creative direction my own.