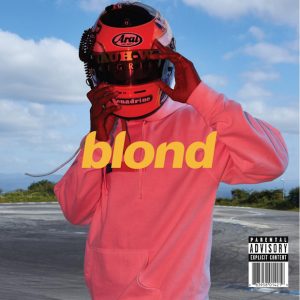 Hype Alert! If you're like me you have been all over this since you heard. I was thumbing through Instagram and scrolled back when I had seen that Kendall Jenner posted a photo of this guy who initially looked to me like Chris Brown (look for yourself if you don't believe me) 🙂 and then thought, "Clearly this isn't her beau ASAP Rocky"  So who could it be? My pondering mind soon left me and continued scrolling … of course, I see him again. This time there was a link and let me just tell you, I was very excited to find that the day has finally come!
After listening to his album roughly 9 times now since its release along with the video for song titled NIKES  I am convinced that Ocean is a true story teller. He is courages, he is fearless, he is uber creative and he is deep. He is also a Long Beach native so you know I can definitely appreciate that.
There were two tracks that when listening, I identified with. They are titled GODSPEED which brought tears to my eyes the first time I heard it, and then there is the 1 min 27 sec recording titled BE YOURSELF which is comprised of a recording of his mother reminding a younger Frank Ocean to be himelf no matter the peer pressure received. She follows with "Being secure with yourself and your own beliefs is good enough". As a mother myself, I remember having to do the very same thing with my son. Shoot, I've even had to remind myself of this similiar subject.
If you're like me, you can appreciate when someone, celebrity or not, identifies with the freedom to relinquish all they have creatively, irregardless of what other people think. Ocean gives you that with this album.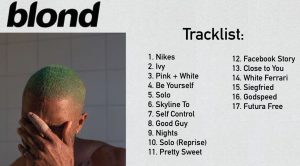 Those who fell in love with his music back in 2012 with the release of his debut album Channel Orange knows he hit the ground running with the lead single track "Thinkin bout you" and what about Novacane? The album debuted at #2 on the Billboard 200. That same year he had also made one of his last final appearances at the Coachella and Lollapalooza Summer Tour.
Some of us may be asking where he had been up until now and by the sound of things, can only be convinced that he had been perfecting the project we all know now as BLONDE. Frank Ocean is a visionary artist which means there is no such thing as "limits". Goes without saying that he has ALSO drawn us to a 45 min visual album release titled ENDLESS which can only be found exclusively through Apple Music. After watching, I will say only this (DJ Khaled voice), "he's up to somethin"!

All words and creative direction my own.