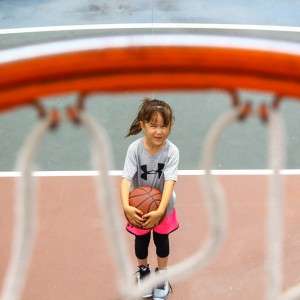 Sometimes a trait as simple as physical coordination can help define an identity – Lizzie Garrett Mettler
I visited with my niece last weekend in her hometown of Carlsbad, CA and while there we got to catch up with her and the many the things she has been up to and let's just say, she's a busy girl ok. Ha! From visiting the local zoo on a weekday after school, to exploring the cities best eats in San Diego with her devoted parents, to being daddy's helper for the day at the office while sitting backseat passenger in the four door Maserati or playing with her Shopkins awaiting the next Season to arrive, she's not your typical 6 year old.
Her name is AVA and at the age of 6 years, she already identifies with who she is. In speaking with her while there on day 1 she shared for the most part, what all kids share … "I enjoy school, I have a friend named Sean (not a girl) that I enjoy playing with, my favorite Shopkin is Suzy Sundae and I like listening to Taylor Swift and Bruno Mars. When I asked her what her favorite part of school was, she answered … basketball.
I immediately thought to myself, what kindergarten offers basketball as a sport? I mean, I know schools have basketballs and that you have the option to play with them but huh? It's then that she took me from my perplexed state and shared that she plays two days a week "after" school in a group of only 3 including herself. The other two are boys. She immediately had my full attention.
Now there is no denying Ava is cute and she knows it. The part for me that resignated this particular weekend was that of how much a tomboy she also is. Because there isn't a Cute Tomboy i don't recognize, I couldn't resist and offered to challenge her skill on camera for a photoshoot with myself and my son Joel White, aka: @faithinmyfuture who had the camera handy so that my readers could see first hand, a Cute Tomboy in the making. Afterall, this is where it all starts!
Cute (/kyoot/): Attractive in a pretty or endearing way.
Tomboy ('/tam, boi/): A girl who enjoys rough noisy activities traditionally associated with boys.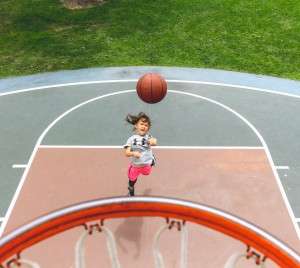 We took her to the park around the corner from her home this particular afternoon to check out her "skills" firsthand and WOW, she did not dissapoint. By the looks of the photos, you will see she schooled us on her ball handling skills, surprised us with her hops and her jump shot not to mention her FORM! This gives "Age Aint Nothing but a Number" a whole new meaning! Take a look for yourself!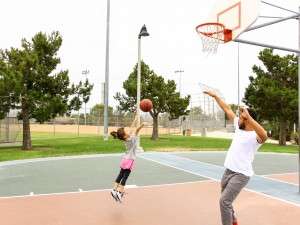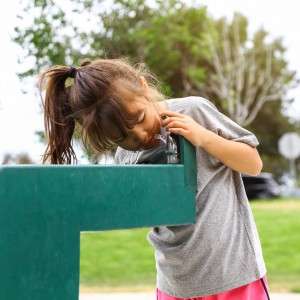 Taking a quick water break so she can recharge her battery!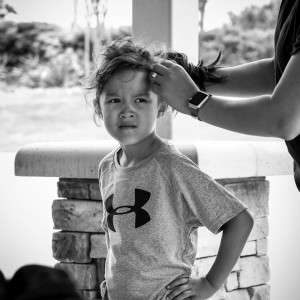 Mom, I think she's ready to go back in.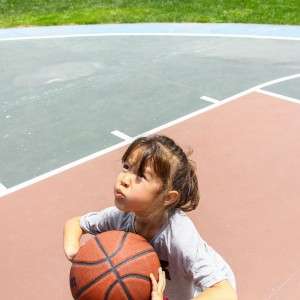 Girls got a "Game Face"
We ended the afternoon with a visit from the local ice cream truck while watching a soccer game across the way.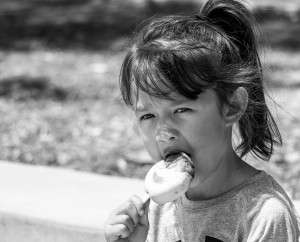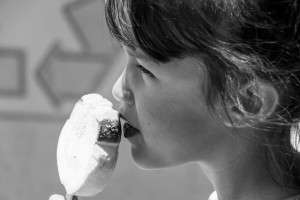 Catch you on the flip side … bye!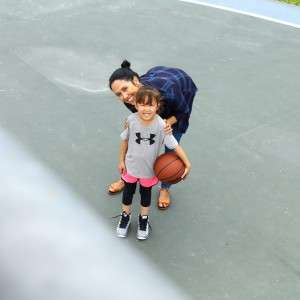 Photographer/ Joel White – Facebook.com/joelwhitephotos
Talent/ Ava Robbins
Basketball Gear/Under Armour Youth
Black Capri: https://www.underarmour.com/en-us/girls-pre-school-ua-every-day-capri/pid1286868-001
Under Armour girls basketball shoes: https://www.underarmour.com/en-us/kids-grade-school-ua-jet-basketball-shoes/pid1259008-401
All words and creative direction my own.