Foundation is something we usually don't mind spending a fair amount of money on, that is until we begin adding up the "other" things we MUST HAVE. You know, the lipstick shade that caught our eye at first glance or that new concealer we want to try because our others are just "ok".
Since my mid twenties, I have been obsessed with preventative (Anti-aging) skincare and if I could also receive such benefits in my foundation I would pick it up without a second thought. As I have gotten older, not only has the preventative highlight been of importance but a sheer luminating coverage is my new preference.
Chanel's Lift Lumiere is all these things. In addition, it also provides a broad spectrum SPF 15 to shield our skin from the harmful UVA/UVB rays. I have personally used this foundation for the last two years because it firms, it smooths and it covers on a more natural/buildable level. The only thing that stinks is the price. How does $67 sound?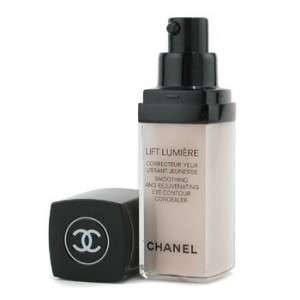 Well I have good news for us ladies!  We can receive the luxury we deserve at a bargain that definitely lives up to its pricier counterpart. Not to mention, its hypoallergenic. It's Boots No7 Lift and Luminate and it is everything! It blends smoothly and evenly and contains a brightening complex to give a long term boost for even skin tone. Its amazing! Check it out.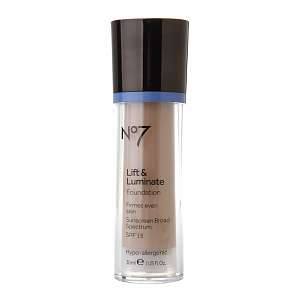 Boots No7 Lift & Luminate foundation ($16)
http://www.ulta.com/ulta/browse/productDetail.jsp?productId=xlsImpprod10521135
All words and creative direction my own.