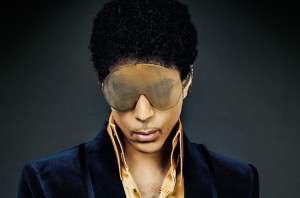 Woke up this morning to find that our beloved Prince died at his home and studio in Paisley Park, Minnesota of which his record label Paisley Park Records was founded in 1985 following his success of the film and album Purple Rain.
It breaks my heart as I had a feeling something wasn't right after the news we all received last week of him being hospitalized after his plane was forced to make an emergency landing in Moline, IL. We later found through a rep that it was a bad case of the flu.
On another note, princes protege and love interest at one time, Vanity (aka: Denise Matthews) passed away just over two months ago at the same age of 57 years.
Prince is one of the most iconic musicians in music history with his 1978 debut album "For You" which lead to a stream of successful albums with 1999, Purple Rain, Sign O The Times, Controversy and Batman along with SO many others. I mean, he ran the 80's!
If you have never seen Purple Rain, you MUST! It was then, 1984, when Prince hit No. 1 on the Billboard 200 and forever made him one of the greatest artists of his generation and now, of all time. This same year he earned two Grammy's, an Oscar and a WIN over the Iconic Michael Jackson for Favorite Pop/Rock Album at the American Music Awards in 1985.
Prince will forever be remembered as a legend for his superb talent and perfectionist nature, a love symbol for his many dreamy and exotic sounds and a fashion icon for his rebellious and sultry style. I am hurt beyond belief today, to have lost such a beautiful spirit and one of which influenced me personally, in identifying with my sexuality and interest in alternative music taste.
Thank you Prince for breaking the rules, for giving us music to identify with, for taking us to erotica and for being the ONLY artist to fuse rock with funk in such a provocative way.
You will always be remembered and never forgotten.